Perth, WA: 20-22nd October 2017

Sunshine Coast, Qld:  27-29th October 2017
BOOK NOW
If you know that you must change
If you are up for the challenge of innovative new thinking
If you are serious about taking your life, relationships, business and finances to the next level
You need to keep reading…
You don't have to go down into all the stuff from your past to:

Feel fulfilled

Be less stressed

Get great results in your life
If you want understand why you are like you are, how to take control of your life, or even if you just want to know how to create positive outcomes for yourself and others, then this is the most important event you'll attend all year!
This simple step by step process of the in8model® gives you results in your life, relationships and career!
I had an amazing weekend I got so much out of it compared with what I have ever been able to get out of seminars previously. The whole in8model® is revolutionary in my view and has made me far more positive with what I can do with my life. Thank You!

John Venning, QLD
Mark and his team at Quest have a very unique skillset to offer humanity. I've always believed it's important to heal the healer so they can balance the intensity if their personal life and the challenges of business to ultimately continue to make the world a better place . Mark is so skilled at teaching the blend of technical detail and philosophy needed to run a successful fun modern business. He does it with care, grace and good humour . He is a true gem, capable of bringing back order, growth love and power back into even the most broken of lives and businesses.

Antoinette Kopke
Here's how and why we can make you this promise…
Hi, I'm Mark Postles and I am the founder of the in8model®. I have a profound curiosity for human beings, their behaviours and what makes them do what they do in the ways that they do them. This enquiry led me along many paths as I explored what it was to live a genuine and authentic life.
I knew that a sustainable existence occurs when people are in integrity with themselves and the world, and as this study continued it resulted in a model that I named the Integrity Model. As I delved further into the brain functions that make us do what we do, I realised that integrity is an innate function, hence the model that follows a specific neurological process so it was renamed to the in8model®.
As a speaker, business coach, professional development expert, chiropractor and author, my goal is to touch hearts and inspire as many people's lives as I can with my vision of hope for humanity.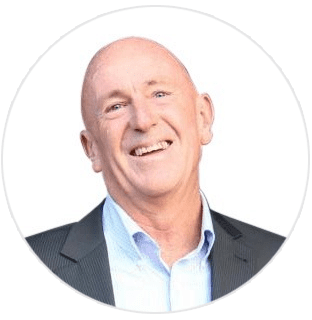 The in8model® is a roadmap and a method for navigating this journey from the innermost depths of your cerebral cortex to the outermost reaches of the cosmos. Through this process you will become more connected to who you are and so much more effective as a human being.
Your journey of being an effective and joyful human being
Here's what people say about the in8model®
Very interesting topic and useful information on how to re-wire our brain". Kim Rosenberg "Very good practical info presented in a fun and insightful way". Lance Bergman "I feel re-awakened, alive and that my life now truly has a meaning and there is so much more to learn, Thank you so much

Karl Tarry
The decision to give yourself the opportunity to learn and develop is the greatest investment you can make
The time you spend on your self development is worth more than all the material riches according to the latest research your brain has the ability to rewire itself if you apply the right strategies. This means that with the in8model® you can be a different you than you have accepted up until now
In Fact, Here's Just The Tip of The Iceberg of What You Get…
 By working your brain in better ways you will generate more income
 You'll understand why the best change to the way you feel is from the inside and its absolutely free
 You'll skip by all the complex psychological processes that get most people bogged down
You'll know exactly how to work with even the trickiest people and situations
 The cost of lost opportunities due to you not running your neurology well is huge
I loved every minute of the course. A brilliant introduction to reshaping the way I communicate with friends, family and work colleagues

Kelli Johnson
The in8model® is precisely the knowledge we need for self-empowerment

Bruce Lipton, Ph.D.
 Knowing that you are not your identity and that you can easily change frees you from the shackles of having to be yourself
 It's like a big weight being lifted off you
 Others will feel confident around you
So here's the bottom line with the Blueprint for Change
This 16 hour interactive workshop gives you an immersion into the wonderful world of how to change your brain easily in a fun filled way
You get all of this for only $595*…
But Let Me Sweeten The Pot For You Even More With These Instant Bonuses For Acting Now…
Bonus #1:
the in8model® Method program
When you register for the Blueprint for Change you also get 12 months access to the in8model® Method online program.
Value: $997
Bonus #2:
One hour private integration coaching
You will have a person guide to take you through the elements of the Blueprint for Change and make sure it is totally customised for you and your needs.
Value: $300
As you can see, these bonuses have a total value of $1297… but they're yours when you act now!
And you have nothing to lose because you can…
Put us to the test with our iron-clad, money-back guarantee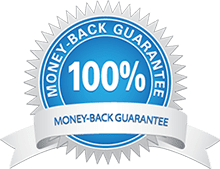 If Blueprint for Change doesn't show you exactly how to understand why you are like you are… if it doesn't take you by the hand, show you step-by-step how to take control of your life… or if it fails to help you to create positive outcomes for yourself and others, then you will receive a full refund, No Questions Asked!!
As you can see all the risk is squarely on my shoulders, so…
Sign up before 10th October you will get access to the Early Bird Price with $200 off
Spaces are limited so register now!
The Blueprint for Change is open to anyone who is up for the challenge of innovative new thinking and doing!
Register now for the Blueprint For Change
SIGN UP BONUS #1: 12 months access to the in8model® method online program – valued at $997
SIGN UP BONUS #2: 1 hour personal integration coaching call – valued at $300
Early Bird price: $595*
*Early Bird price ends on 10th October.